The teacher's guide for Around Our Way on Neighbors' Day is filled with creative ideas that will enrich the learning experience.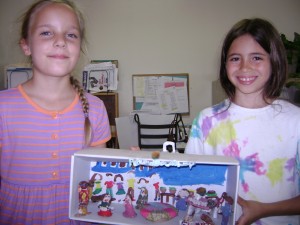 The activities are designed to complement the text/illustrations in artistic and sensorial ways. Activity titles include:
Create A Community Map
Kid Friendly Homemade Pudding Pops
Marvelous Macaroni Bead Necklace
Scents of Our Neighborhood
The Melody of Our Neighborhood
Monster Bubble Making
Mural Making
In addition to the various crafts, discussion questions and vocabulary words are also included.
For a FREE pdf version of this activity guide, click here.
WORKSHEETS (Pre-school through Kindergarten)
FOR YOUNG AUTHORS & ILLUSTRATORS